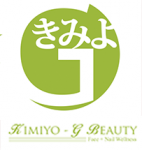 Kimiyo-G Beauty (Singapore Swimming Club)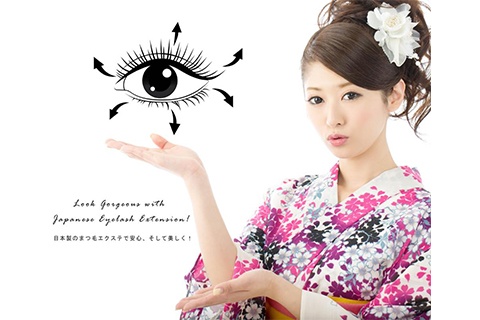 ---
About
At Kimiyo-G Beauty, we believe that Being Beautiful Is Your Birthright Kimiyo-G Beauty was formed through the inspiration of Japanese aesthetic concepts and ideology, and specializes in providing a combination of traditional and modern beauty wellness products and services. Kimiyo-G Beauty was created with the sole purpose of providing a holistic approach towards the beauty, health and wellness of everyone, through youthfulness to maturity. The word 'Kimiyo' is a Japanese name which means 'Beauty of the Century', and this name was purposefully chosen as it perfectly complements our principal culture of believing in everyone that 'Being Beautiful is Your Birthright'. Our vision is to ensure the delight of every valued customer and enable them to enjoy a beautiful and more rewarding life through our beauty and wellness treatments, which inspiration springs from the very essence of Japanese lifestyle of beauty and wellness. The concept of aesthetics in Japan is seen as an integral part of daily life and at Kimiyo-G, our culture closely follows a set of ancient Japanese ideals that include wabi (transient and stark beauty), sabi (the beauty of natural patina and aging), and yu016bgen (profound grace and subtlety). These 3 ideals underpin much of Japanese cultural and aesthetic norms on what is considered tasteful or beautiful. Our Services: - Japanese Ear Cleaning - Japanese Teeth Whitening - Japanese Eyelash Extension - Japanese Nose Hair Waxing - Japanese Facial Skin Solution - Japanese/ Korea Eyebrow & Eyeliner Embroidery Other : - Full Body Slimming - Korea Rebirth Eyelash - Manicure & Pedicure Wellness - DPL Permanent Hair Removal Outlet Address: Clarke Quay MRT 6 Eu Tong Sen Street #03-69 Clarke Quay Central Singapore 059817 Tel : 9175 0925 Singapore Swimming Club unit 1&2, 1st Level MSCP, 45 Tanjong Rhu Road,436899 Tel: 9775 0095 Sewbawang Shopping centre @604 Sewbawang Road #02-11 Singapore 758459 Tel: 97881630 " Bangkok Thailand Outlet Coming Soon "
---
Recent Recommendations
****7855 at 2016-11-05 14:04 wrote


食物丰盛


****2083 at 2016-10-27 09:45 wrote


服务超级好,5星推荐!

45 Tanjong Rhu Road, Unit 1&2, 1st level MSCP, Singapore Swimming Club, Singapore 436899
Monday - Friday 11am-9pm, Sat-Sun & PH 11am-8pm
---
Member Privileges
$1 = 1 point
Free 70 points for member

Gelish Manicure or Pedicure
Gelish Manicure + Pedicure
Gelish Manicure + Pedicure + Bio Facial
*Points redemption not valid with other discounts and promotions.

---
News