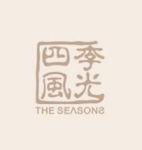 The Seasons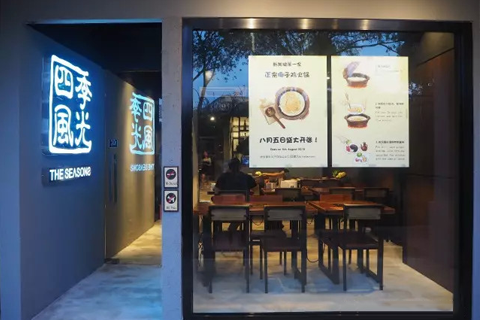 ---
About
The Seasons is a fusion restaurant located at Holland Village with healthy concept which provide Chinese Coconut Steamboat, Japanese style grill food and Japanese sake. Coconut steamboat is actually to put fresh coconut water as a soup base, its helps to boosts hydration, weight loss and moisturize skin. All the ingredients in the restaurant are premium selected for customers, The Seasons not only provides quality food but also the good ambience to make sure the customers would have a pleasant time with their love ones.
---
Recent Recommendations
****8016 at 2018-02-05 00:14 liked this shop.




****6443 at 2017-08-31 14:48 wrote


今天中午心血来潮去四季风光尝试了一下,真的物超所值! 非常好吃。 这家的火锅吃完觉得胃很舒服,并不是和别的火锅一样会觉得油腻。吃的过程非常享受,食材也很新鲜。uncle人非常nice,很好玩很有趣。紫薯球真的是太赞了!!!椰子水强推给女生们,喝完觉得整个人都清凉了。 非常喜欢,会推荐给朋友!


****5296 at 2017-07-23 21:23 liked this shop.




****6803 at 2017-05-17 14:02 liked this shop.




****0826 at 2017-04-26 21:11 wrote


挺好吃哒比较清淡 就是菜量有些少 紫薯球好爱


****0315 at 2017-04-17 13:19 wrote


服务很热情~店里装修很不错,很舒服的一次用餐


****4219 at 2017-04-09 11:53 liked this shop.




****6616 at 2017-01-05 20:48 wrote


来过不错~


****1857 at 2016-12-28 19:20 liked this shop.




****2629 at 2016-12-25 20:18 liked this shop.



275 Holland Ave, Singapore 278993
---
Member Privileges
$1 = 1 point
Free 40 points for member

1 serving of mashed shrimp
Nourishing cocount chicken pot (half)
*Beverage no included.
*Points redemption not valid with other discounts and promotions.
---
News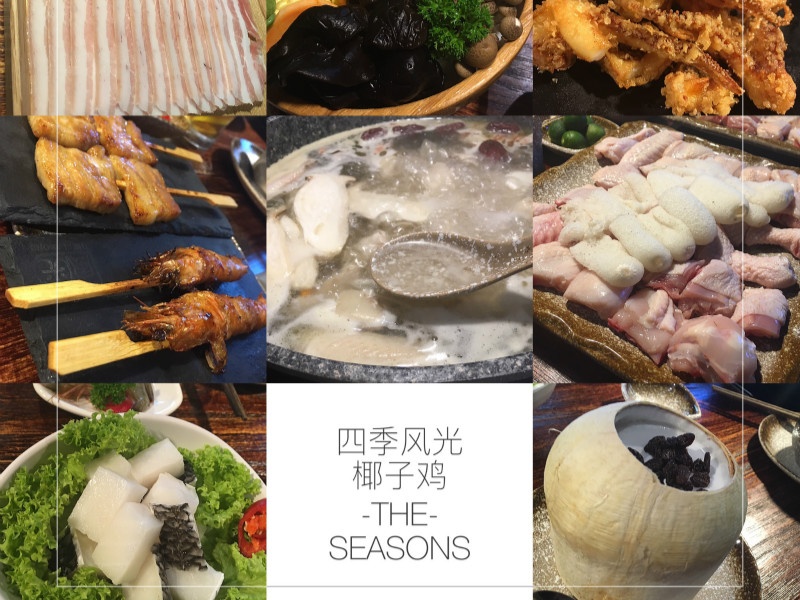 Except coconut chicken what elas you can get at The seasons?