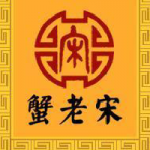 Xie Lao Song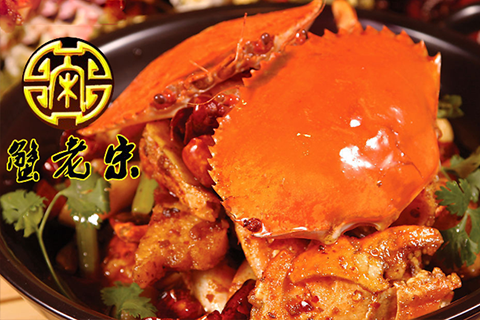 ---
About
Xie Lao Song originates from Hubei Province, China. It has rooted deeply in Beijing, with the main feature of "Tasty Pot", "Spicy Crab" and "Spicy Shrimp" cooked with secret chilli sauce from Family Song.
Instead of frying chilli, Xie Lao Song stews meticulously the raw material from Hubei hometown to make the unique chilli sauce. Thus, the Chilli Crab is uniquely freshing and tasty. After finishing the crab, you can add some soup into the pot and it turns to a hot pot! Enjoy your meat, vegetables and Tofu.  
The original name of Spicy Crab is Tasty Hubei Crab. It is extremely tempting when you see the hot red soup and the golden crab shell or you smell the delightful odour. You will enjoy a mixture of 3 kinds of incredible flavour: the tempting smell from the unique chilli sauce made from more than 20 kinds of Chinese Herb, the freshing flavour from big crabs, and attractive spicy flavour with 3 different degrees of spicy that you can choose from.
Spicy Shrimp: Shrimp is rich in protein, calcium, phosphorus and other nutrients. The secret chilli sauce and balsam from Family Song makes it even more tasty. Accessories are green onions, celery, rice cakes, etc. Together with chilli sauce,  Spicy Shrimp is crisp outside and tender inside, with slightly sweet taste
Old Song Wild Duck Pot: The main raw material of Old Song Wild Duck Pot is wild duck fed artificially. It is cooked meticulously with the special local product of Hubei –Jing Sha Sauce. The dish is fragrant, salty and slightly spicy, while the duck skin is cool and tender. The bottom of the dish is kelp and topi. This makes Wild Duck Pot very popular among customers.
16 Smith Street, Singapore 058930