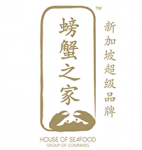 House of Seafood (Punggol)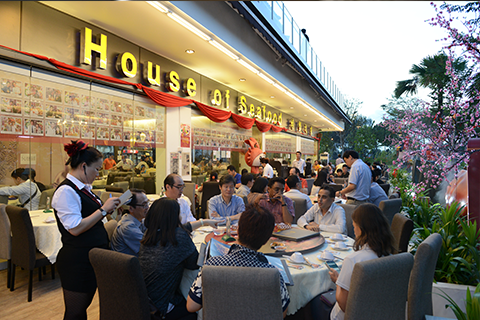 ---
About
When one mentions House of Seafood @ 180, The fresh wholesome
catch from the ocean, specialy their awesome exotic tasty mouth
watering crab dishes comes to mind.

The story begins in April 2008 when House of Seafood opened its first
branch at 180 Yio Chu Kang Road. Due to popular demand, the famous crab
has made its way to Changi at Cosford Road. Follow by 36 Yio Chu Kang Road
and 1 Joo Chiat Place.

From its humble beginning at Yio Chu Kang, the restaurant is still
serving up its finest range of seafood and the most delicious
appetizing crabs to its customers.
---
Recent Recommendations
****3882 at 2016-08-23 20:55 liked this shop.




****3214 at 2016-08-05 17:29 wrote


Good enviroment, good food.


****1912 at 2016-08-01 08:34 wrote


Some of the staff do not understand simple English


****8604 at 2016-07-30 17:09 liked this shop.




****7810 at 2016-07-27 21:28 liked this shop.




****3738 at 2016-07-24 22:13 wrote


The food are so nice and the place are so beautiful


****5218 at 2016-07-21 13:03 liked this shop.




****0719 at 2016-07-18 17:39 liked this shop.




****0719 at 2016-07-17 19:23 wrote


Good


****7750 at 2016-07-05 22:08 liked this shop.



3 Punggol Point Road, The Punggol Settlement #01-01 & #01-02, Singapore 828694
(Near Punggol Jetty) More than 200 carpark lots
Mon – Sun: 11am-2pm, 5pm-11pm
---
Member Privileges
$1 = 1 point
Free 0 points for member

*No redemption in cash.
*Tender amount is not refundable.
*Points redemption not valid with other promotions and discounts.
*All rights reserved.
---
News